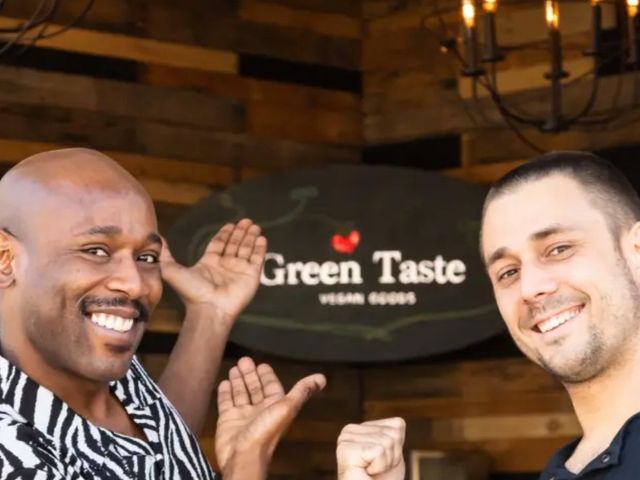 Show your support by going to this link http://gofund.me/cd3ba26d
Hello everyone, this is Sergey and Davier, we are raising money to support our vegan grocery Green Taste Vegan Goods. It has been the first and only all-vegan grocery in San Francisco. These are difficult times, and we ask our friends, fans, fellow vegans to help us get through the next three months.
We are a black-owned/immigrant-owned small business. Currently we don't have staff or external financing so we operate the store ourselves. COVID-19 shelter-in-place lasted longer than everyone was expecting. We were fortunate enough in the beginning of the quarantine to stay open as essential business but now our online sales slowed down and people have been moving out of the city.
Our second jobs and personal income sources have been completely cut off and the current state of sales will not be enough to keep us afloat. We are asking for financial support to secure our present and future.
Since July we've been working on opening our second store location in Tiburon to cater to a larger audience and double the sales. We're currently in our final stage: we've got our business license, now we need to apply for the Health Department permit which will take another month and at least additional $1000.
The raised funds will go to help cover the rent, restock, pay vendors, promote our online store and pay for the Health Permit.
Visit our online store https://greentaste.shop
Support by purchasing our Honest Swag merchandise http://honestswag.com
Lots of love